17/06/16

EMAIL THIS TO A FRIEND

CLAIRE BEVILACQUA CHARGING BALI AND LOVING SEMI RETIREMENT



While we on the West Coast were struggling to find anything clean in the onshore, former World Tour Veteran Claire Bevilacqua was pulling into some solid four to six foot caves at Padang Padnag in Bali.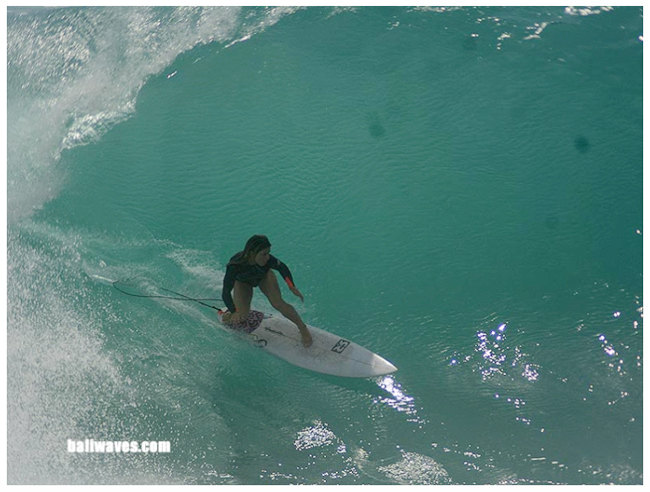 Bevo charging Padang image:baliwaves.com



What started off as a lay back session with Bevo nailing her fair share of shade time, in some chunky grinding barrels with a few average Brazilain surfers, quickly turned into a wave starvation fest, after 20 of the local boys rocked up and dominated.

Bevo misses her old full time job and priority which saw surfing come first where she loved traveling to the best waves in the world to fine tune her skills and push here limits.
'I miss the people I met along the way that became like family. I miss Hawaii and living at pipeline', said the well adjusted, attractive human dynamo, Bevilacqua.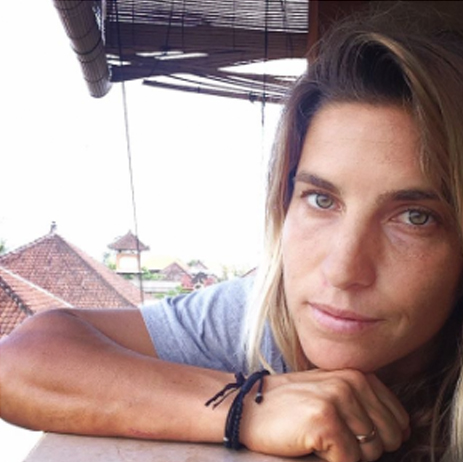 Bevo chilling in Bali image:ww.instagram.com/clairebevo/?hl=en



But the tour is not all fun and games, describes Bevo, 'The pressure and stress I put my body under. I felt like I was always run down and just surviving. I got sick of going to the same places with the same people surfing the same average waves. So much travel and bad results amounted to moments of depression'.

Bevo loves Bali and how it feels like a whole different planet to home yet it's only a quick flight away. She love it's simplicity, the food and how easy it is to better your surfing on the infamous clean long walls the island provides.

While at home in WA, she coaches not only the up and coming groms, but anyone who wants to better their surfing and well being. She still trains and surfs like shes on tour and surfs better than she did when she was on it.

By her own admission she is in her prime now, loving her semi retirement lifestyle and enjoying her surfing with nothing to prove or promote.

She even built her own house last year as an owner builder. Loves challenges and is just cruising till her next adventure in life.