07/04/17
09:00am



EMAIL THIS TO A FRIEND

Large swell forecast for The Drugaware Pro, North Point on Friday the 13th?


Friday the 13th is unlucky for some if you are superstitious, but its going to be lucky for others, especially for competitors in the Drugaware Pro at Margaret River.

Extra large swell is shapping up do be a beauty on Friday the 13th April with a very strong period of around 20 seconds, S/SW to S/SE winds, SW swell direction and a swell that should peak to around 6.5 metres + by the afternoon.

So just another Autumn swell you say, well your right, but this one happens to be during the contest and when its going to be this big and with the wind thats forecast, there is only one place to have the event, NORTH POINT!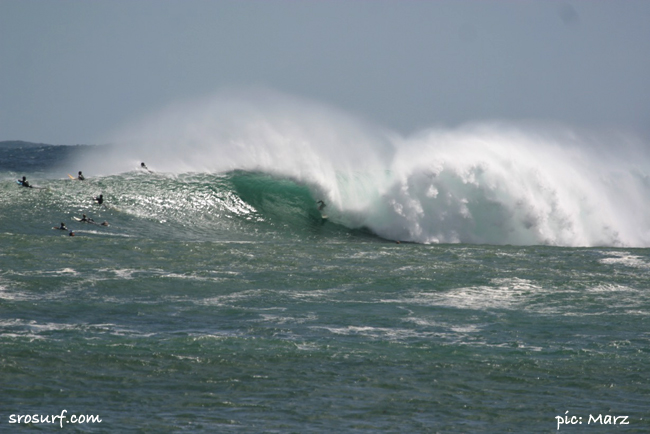 Taj slotted on the day he copped a flogging



North Point is renowned for dishing up some beatings and on one large March day of 2004 Taj Burrow on his last wave of the infamous session, disappeared into the abyss and lip of one of the biggest and gnarliest waves of the day and one that made him pay for his un-relentless attack on North Points unsuspecting walls.

Burrow made his way into the beach dazed and bewildered at what had happened, being bounced off the reef head first is no laughing matter and cost Burrow a trip to the hospital where he received a significant amount of stitches to the top of his head and pulled a neck muscle after losing control on a big one that pitched him in the lip head first straight into the reef

So if the call for North Point goes ahead, don't worry the organisers will look at every swell angle, wind and consistency before they make the call. And if its called, its going to be amazing to watch the Pros get shacked at North Point.