13/07/07.
Gnarloo claims it's first victim for the 2007 season.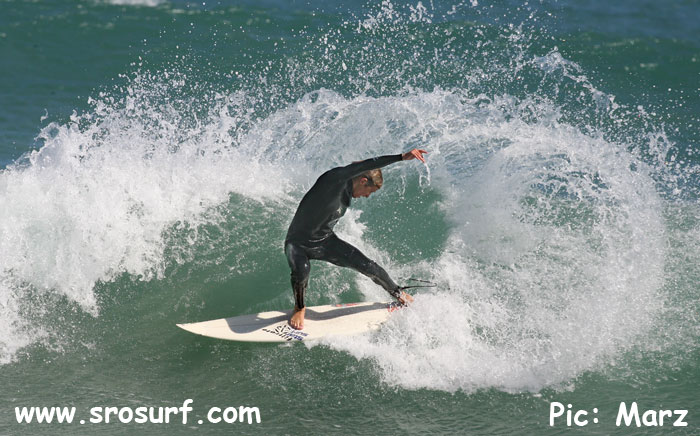 Forrest always gives it what he's got.


Mandurah grommett Jerome Forrest is recovering in hospital after being air lifted out of Gnarloo this week.

The talented goofy footer broke his femur after being axed by the lip at centres.

"I took off, it wasn't a huge one and as it started to open up I went to pull in, got pitched and then nailed by the lip. Instant agony is the only way to describe it, worse than getting hit in the nurries with a brick. I was pretty lucky, there was a surfer who was a doctor from Margaret River and I'm really sorry I have forgotten your name. If you are reading this, I would like to thank you for all your help and the other who also helped me out," said Forrest.

After being air lifted out to Carnarvon Hospital, Forrest was sent to Perth to have an operation to insert a couple of metal plates and a few screws in his broken leg. He then had to have further surgery during the later part of the week.

Forrest will be out of the water for the next three to five months, in the mean time he will be passing the time out of the water by sticking fridge magnets to his leg and setting metal detectors off at airports.

Get better soon mate and remember what I told u at Gero, about not to go up as I had a bad feeling about it.