22/07/07.
Taj Burrow nails the Billabong Pro title at Jeffreys Bay.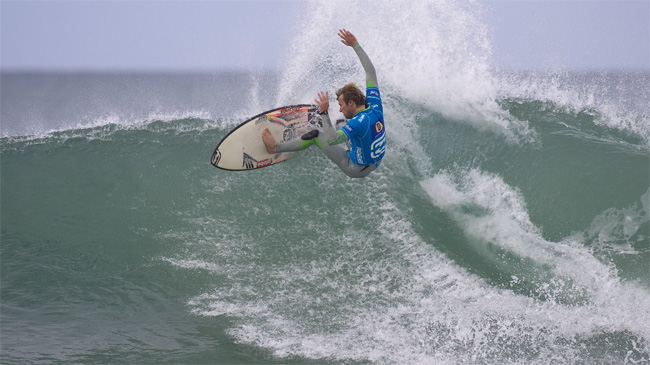 TB is surfing so fast, he'd blow the doors off a Monaro in the 1/4 mile.


Taj Burrow nailed the Billabong Pro title at Jeffreys Bay, South Africa on the weekend. TB smoked 8 times ASP world champ and former event winner Kelly Slater who needed a combination of scores to catch up during the better part of the 40-minute final.

TB posted an impressive heat score of 16.50 (out of 20 points) to convincingly take the title and earned pocket money of US$30 000 (That's $34 000 Australian) and moved into second place on the Fosters ASP World Tour ratings.

You have to admit that TB is looking good on his new sticks and is really doing some lightning fast, solid full rail hacks. If he keeps this up Yallingup will see a party like no other if Burrow clinches the crown at the end of the year. And the way he is surfing, he should do it!