12/09/11.
Local boy Yadin Nicol misses out on ASP Top 34 Spot Due to Injury.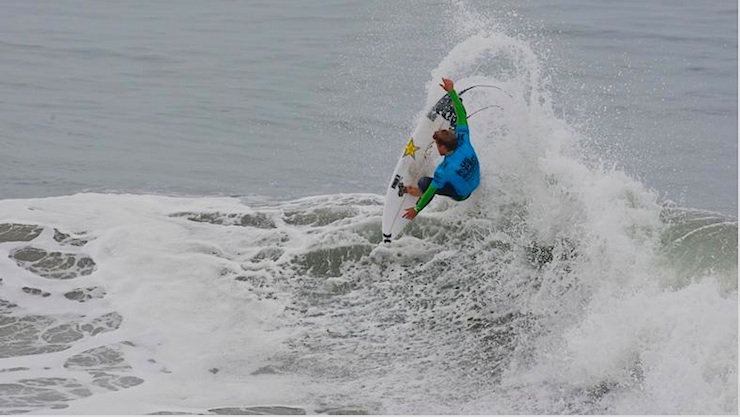 photo: U.S. Open of Surfing."



LOWER TRESTLES, California/USA (Monday, September 12, 2011) ­ Yadin Nicol (AUS), 25, has relinquished his spot on the new ASP Top 34 (having qualified for the September rotation), citing a broken right fibula sustained in Japan while free-surfing in late August.

"I have been so close to qualifying in the past, and know how stoked I would have been if someone would have given up their spot for me due to injury," Nicol said. "By no means am I happy on being hurt. I worked my ass off for years to get to this point, but at least until I'm ready to get back into it I'll be able to get a lot more excitement out of the webcasts with John John (Florence) being there. He's going to be fun to watch!"

With Nicol's relinquishment of his spot for the back half of the year, John John Florence (HAW), 18, will move into the elite ASP Top 34.

While early prospects have Nicol out of the w ater for three-to-four months, the ASP have promised the young Australian a wildcard in the season-ending Billabong Pipeline Masters should he be healthy enough to surf at that time.

"It's very unfortunate that Yadin (Nicol) suffered his injury just before he was about to join the elite ranks," Renato Hickel, ASP World Tour Manager, said. "After discussions with him, he has decided to relinquish his spot for this rotation and will be applying for the injury wildcard for the December rotation. That said, should Yadin be healed in time for the Billabong Pipeline Masters, the ASP has promised him one of their extra wildcard spots (the result of the event's extended draw). We wish him nothing but a speedy recovery and look forward to seeing him on tour very soon."

Should Nicol be granted the ASP wildcard spot for the December rotation, he will enter into the 2012 season with the same seed points he currently possesses at the time of writing.

NEW ASP TOP 34:
1. Kelly Slater (USA)
2. Jordy Smith (ZAF)
3. Mick Fanning (AUS)
4. Owen Wright (AUS)
5. Taj Burrow (AUS)
6. Jeremy Flores (FRA)
7. Joel Parkinson (AUS)
8. Adrian Buchan (AUS)
9. Bede Durbidge (AUS)
10. Michel Bourez (PYF)
11. Adriano de Souza (BRA)
12. Julian Wilson (AUS)
13. Damien Hobgood (USA)
14. Josh Kerr (AUS)
15. Alejo Muniz (BRA)
16. Gabriel Medina (BRA)
17. Kieren Perrow (AUS)
18. Raoni Monteiro (BRA)
19. Matt Wilkinson (AUS)
20. Jadson Andre (BRA)
21. Heitor Alves (BRA)
22. Chris Davidson (AUS)
23. Brett Simpson (USA)
24. Dane Reynolds (USA)
25. Patrick Gudauskas (USA)
26. Daniel Ross (AUS)
27. Miguel Pupo (BRA)
28. Dusty Payne (HAW)
29. Kai Otton (AUS)
30. Taylor Knox (USA)
31. Tiago Pires (PRT)
32. Fredrick Patacchia (HAW)
33. Travis Lo gie (ZAF)
34: John John Florence (HAW)

1st Alternate: Adam Melling (AUS)
2nd Alternate: C.J. Hobgood (USA)
3rd Alternate: Tom Whitaker (AUS)
.